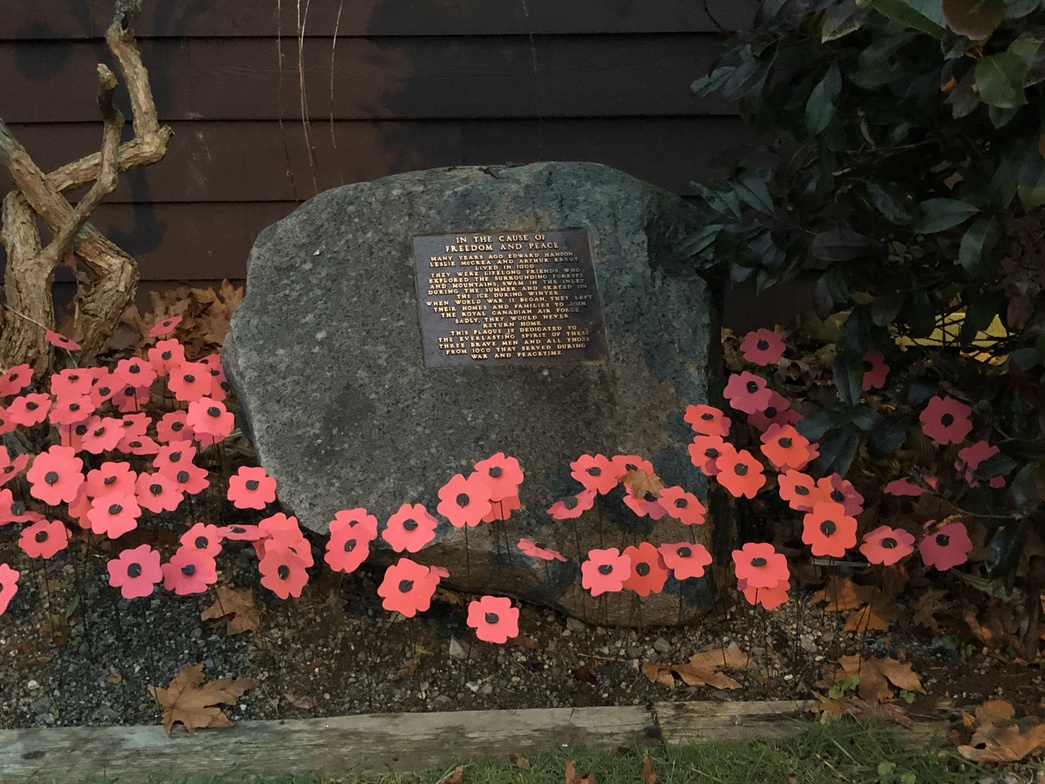 If you passed by the IOCO site this Remembrance Day weekend, you may have seen the poppies near the memorial plaque, currated by Mr. Guy Black, local Port Moody historian.
From Mr. Black
These same poppies were used at Mountainview Cemetery last year (2018) where we planted 8,500 at veterans graves. It was filmed by Global TV and CBC News. The poppies were also taken to Korea in June and placed at Canadian war graves in Busan. The same poppies will be taken to Victoria where we are setting up a poppy garden at the Legislature for a special event I am organizing on Nov 10/11th.
Mr. Black is also responsible for the memorial plaque at our IOCO site and the framed photographs of IOCO congregational veterans hanging in the upstairs hallway of the church.